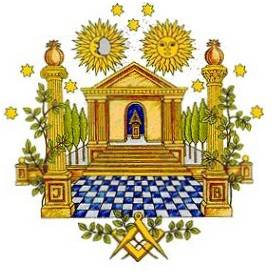 SACKVILLE LODGE #137

Ancient, Free & Accepted Masons

Register of the Grand Lodge of Nova Scotia

Instituted: 06 October 5986 A:.L:.
Constituted: 05 December 5987 A:.L:.



REGULAR MONTHLY COMMUNICATIONS:
Monthly, 2nd Monday (except July, August and October), at 7 p.m.


September Communication: Monday, 11 September 2017, at 7 p.m.


KNIFE & FORK FAMILY DINNERS:
All Brothers, their families and friends are welcome to attend. The more the merrier!
This month:
Master's BBQ August 20 2-6pm The WM of Sackville Lodge invites all members and their families to the annual family barbecue and social. RWB Rick McCulloch and Lady Darlene have opened their home in Upper Sackville to the Brethren. Overnight camping is available on the grounds. Please RSVP with the WM or the JW. Contact the Secretary for specific details. It's going ot be a great time. See you Saturday afternoon! .


MENTOR PROGRAM MEETING FOR NEW MEMBERS:

Date and location T.B.A.

SACKVILLE MASONIC BUILDING SOCIETY:
Quarterly, in the months of November, February, June and September; and as required.
All S137 members are welcome to observe the proceedings of the Society during the reconstruction project.
For more information, please contact T. Patton.
The next emergent meeting will be announced shortly.


HALIFAX 2 DISTRICT ASSOCIATION MEETINGS:
By convention, the 3rd Wednesday of September, November, January, March and May, at 7 p.m.
Army Navy Airforce Club, 137 Main St., Dartmouth. Parking at rear.
Wednesday, 20 September 2017, at 7 p.m.

Interesting in joining, or simply learning about our Fraternity?
We are pleased to answer any questions you may have about our Lodge or our Fraternity.
Forward your inquiries and general correspondence to the Lodge Secretary.